Welcome to Ray White Hervey Bay Property Management
We value your interest in our properties and will endeavour to make the renting process as smooth as possible.
Please note, it is a requirement that you or your representative need to view the property before you can apply. Once the viewing has occurred, we will send you a link to apply online.
If you have a pet, please also download and complete the Pet Application Form
Bond Payment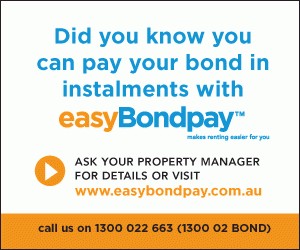 Additional Information
Existing Tenants – Maintenance Request
If you have a maintenance request please click here to download the Repair Request Form.